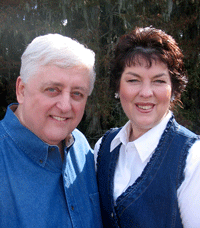 About IFCM
"The Gospel for All Nations, for All Time-"
Founded in 1998 by Dr. Larry and Sandy Stutzman, International Fellowship of Christian Ministries, Inc. (IFCM) is a global fellowship of Churches, Ministries and Ministers. Since it's beginning, IFCM has worked diligently to establish Churches, Ministries, Seminaries, Bible Colleges, Schools and Relief Centers around the world. Through these outreaches we strive to:
As an organization that offers ministry credentials and ministry recognition, we believe in "relational" authority and strive to build lasting relationships with our affiliate pastors and churches. We realize that being in the ministry can sometimes be lonely, that's why we believe so strongly being relative. We endeavor to walk in humility, in a Christ-like manner with all of our affiliate ministries and ministers, always recognizing that God is the Ultimate "Father," and Jesus Christ is the, "Head of the Church."
For the past 15 years, we have been dedicated to raising up strong Christian ministers and leaders, equipped for the work of the LORD, who are committed to impacting their world for Christ in an eternal way.
Because we are a cross-denominational organization, we work together with many different denominations and ministries, proclaiming and setting forth God's purposes and truth in our generation. If you are interested in learning more about IFCM, or would like to contact us with any questions you may have, we welcome your inquiry and look forward to connecting with you soon!